日拱一卒,功不唐捐
You must imagine Sisyphus happy.
子曰:知之者不如好之者 好之者不如乐之者
Tail-end events are all that matter.
Once you go through something like that, you realize that the tail-end consequences – the low-probability, high-impact events – are all that matter. In investing, the average consequences of risk make up most of the daily news headlines. But the tail-end consequences of risk – like pandemics, and depressions – are what make the pages of history books. They're all that matter. They're all you should focus on.
Ric Kayne point out that "95% of all financial history happens within two standard deviations of normal, and everything interesting happens outside of two standard deviations."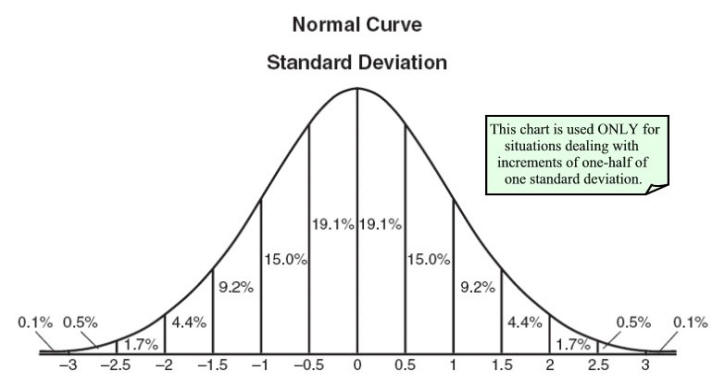 最优秀的特质是"干一行爱一行";Whatever you do, try to do it happily and seriously. [enjoy life, save energy]
目标是有效准确找到知识并安装入大脑,放弃过分关注知识的获取价格、方式和途径
滴水穿石,日日不断。虚实有度,实者加固,虚者不战
很多企业犯错误,不是多么深奥的错误,都是一些常识性的错误。我们总是去学深奥的理论,但是忘记了最简单、最基础、最应该去做的事情。——郭广昌
Being angry costs a lot of energy, which means we have run out of other more efficient methods.
好奇感知,灰度认知,黑白决策[思圆行方], 疯子行动
"我按时阅读和思考,这让我在工作中比其他人少做冲动的决定。"是的,读的书越多,知道的越多,盲目的冲动越少。
知识积累的过程,也像复利的产生一样。
More important than the will to win is the will to prepare – read
未料胜,先料不胜; 先胜而后求战:如果下跌50%, …
成就=核心算法x大量重复动作²
Temet Nosce: 元认知,内观;自律;thick skin;要追求伟大就别害羞;做个混球
Something bigger than yourself: 1.invest for people who trust me; 2. Write to teach people
Stay hungry,Stay foolish
Success is not final, failure is not fatal. It is the courage to continue that counts. — Winston Churchill
我们的教育试图让孩子成为一个不犯错的人。而牛人需要能够持续犯错,高效犯错,又不被打垮。
These inner battles have actually trained you for this very moment.
You are strong because you are imperfect. You are wise because you have doubts.
华为有句口号:"绝不在非战略性的机会点上消耗战略性资源。"
对于一个要获得信仰,完成使命的人来说,害羞是一种恶习,甚至是一种罪恶,必须要抛弃。应该有一种当仁不让、舍我其谁的心态,而不是习惯性地否定、怀疑自己所做的事是否真的有价值。
洛克菲勒说过:我和穷光蛋最大的不同,不在于我是世界首富,他身无分文,我始终觉得我和他们最大的区别就在于,我无论在什么地方,无论环境多么恶劣,无论别人以一种怎样不友好的方式来看待我,我都能够在5分钟之内沉浸在自己的工作里。而有些人他们在一生的时间当中都没办法拥有我这样的状态,他们用一辈子的时间在追寻,同时也在自我怀疑,那种三心二意的状态伴随着他们的一生,所以他们碌碌无为,最终一无所有。
人生有两种不幸,一种叫求之不得,另一种叫求而得之。王尔德
Don't Rush,Don't Push, Don't Wish.
Every decade or so, dark clouds will fill the economic skies, and they will briefly rain gold. When downpours of that sort occur, it's imperative that we rush outdoors carrying washtubs, not teaspoons.
This table offers the strongest argument I can muster against ever using borrowed money to own stocks. There is simply no telling how far stocks can fall in a short period. Even if your borrowings are small and your positions aren't immediately threatened by the plunging market, your mind may well become rattled by scary headlines and breathless commentary. And an unsettled mind will not make good decisions.
In the next 53 years our shares (and others) will experience declines resembling those in the table. No one can tell you when these will happen. The light can at any time go from green to red without pausing at yellow.
When major declines occur, however, they offer extraordinary opportunities to those who are not handicapped by debt. That's the time to heed these lines from Kipling's If:
"If you can keep your head when all about you are losing theirs . . .
If you can wait and not be tired by waiting . . .
If you can think – and not make thoughts your aim . . .
If you can trust yourself when all men doubt you . . .
Yours is the Earth and everything that's in it."
Though markets are generally rational, they occasionally do crazy things. Seizing the opportunities then offered does not require great intelligence, a degree in economics or a familiarity with Wall Street jargon such as alpha and beta. What investors then need instead is an ability to both disregard mob fears or enthusiasms and to focus on a few simple fundamentals. A willingness to look unimaginative for a sustained period – or even to look foolish – is also essential.
Stick with big, "easy" decisions and eschew activity